Celestite is a strontium sulfate and is very fragile with a hardness of only 3 to 3.5. The coloration of this crystal can appear anywhere from colorless, white, blue, grey, orange, red, or brown. Celestite is most commonly found in Madagascar, Egypt, Poland, Peru, Libya, Mexico, UK, and a more rare type found in Ohio, US. The most commonly found color of this stone is a gray-blue variety from Madagascar. This variety is usually found in clusters and geodes.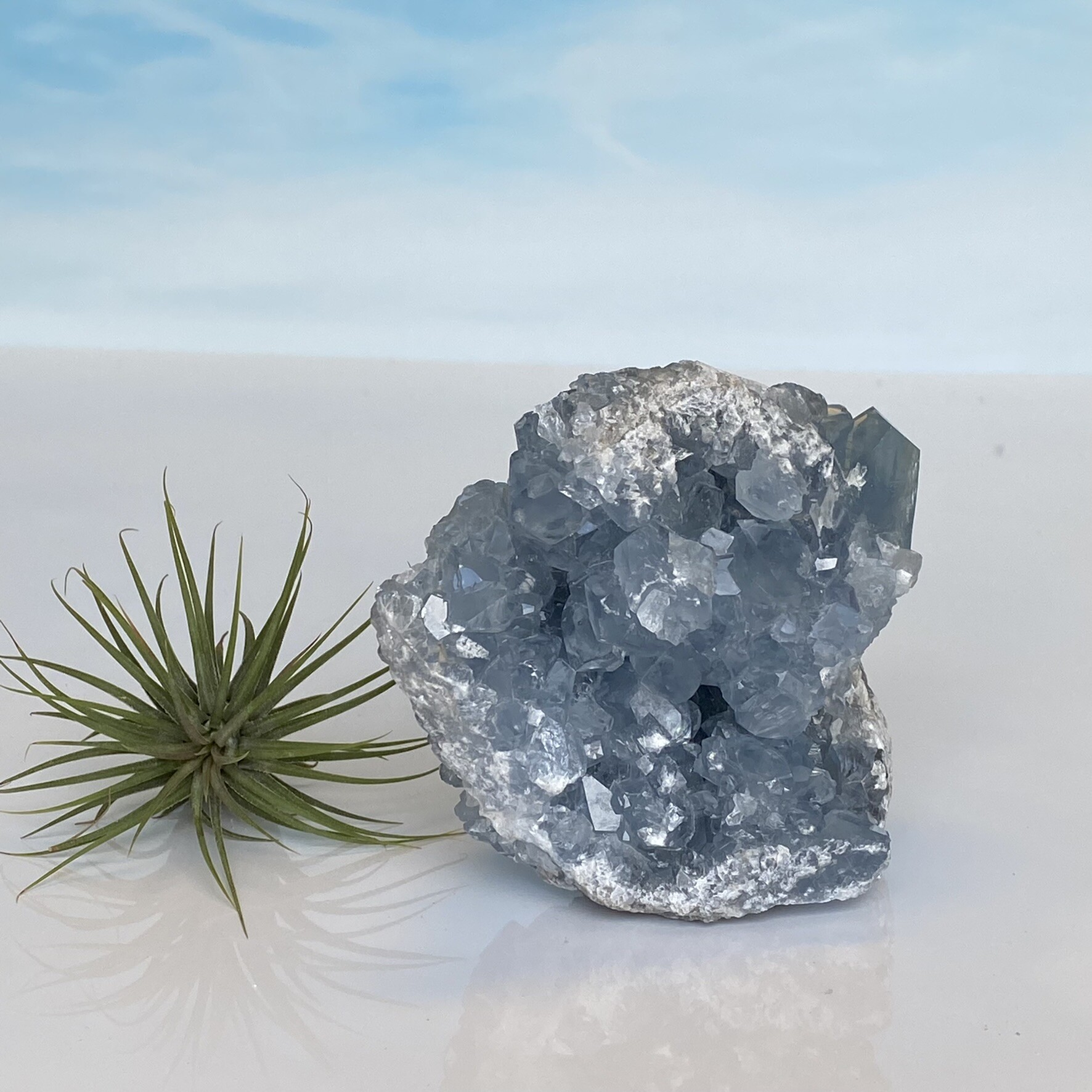 The Celestite crystal is one of the top crystals for sleep. Because it has such a soothing and calming energy, the Celestite crystal brings tranquility and harmony into your space, the perfect medicine for a restful sleep. Once you fall asleep, the Celestite crystal also helps you stay asleep.
Besides creating an ideal environment for sleep, this stone guides you to put your to-do lists on hold and clear your head so you can rest and recharge without thoughts and worries keeping you awake.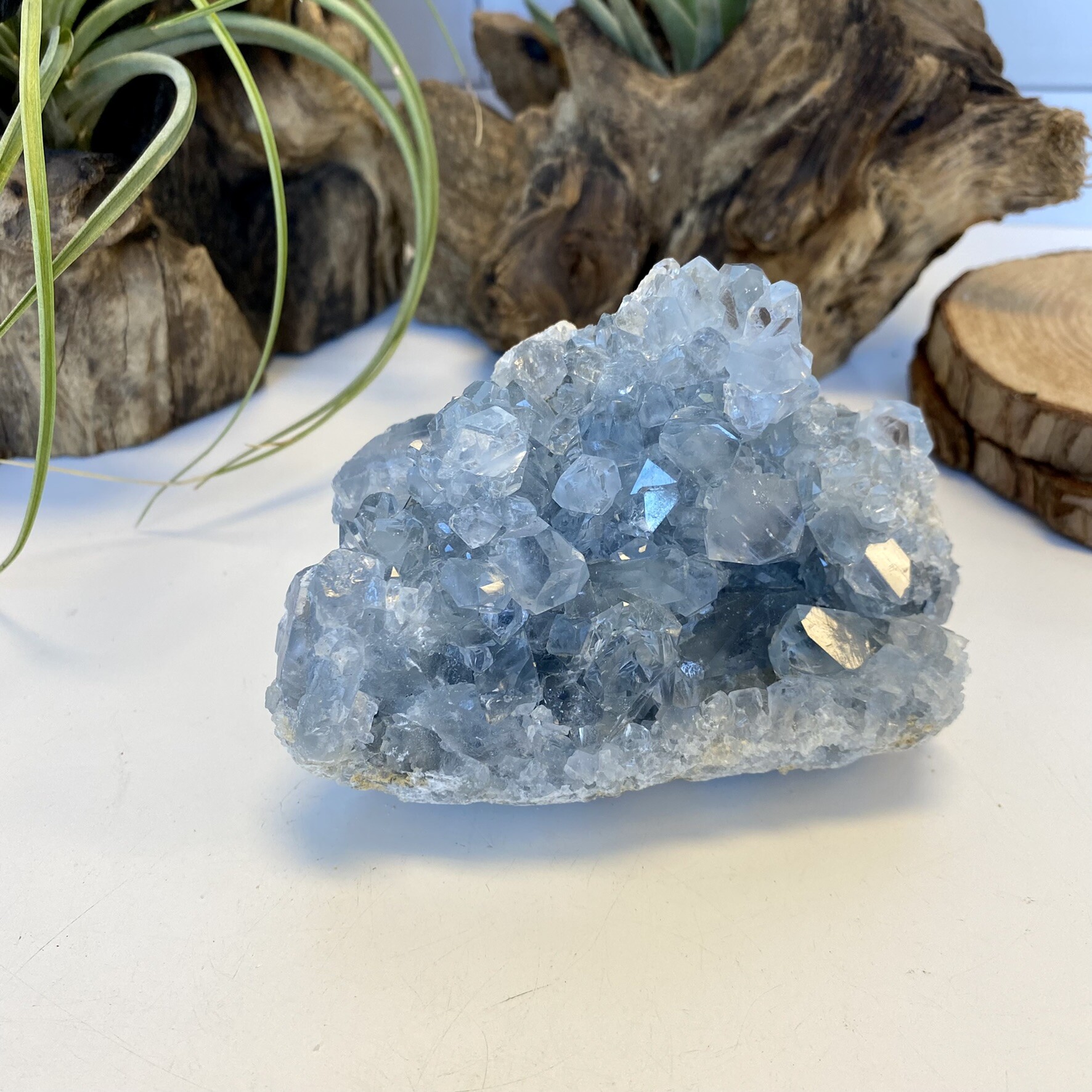 Known for preventing nightmares, it's a powerful tool for combatting disturbing or panic-filled dreams that may disrupt your rest.
Celestite carries a gentle and uplifting vibration. Placed in your bedroom, meditation room, or prayer room it will work as an overall cleanser of the environment and help to fill the room with positive energy. As with most soft blue crystals, celestite brings a calming, soothing, and general positive energy to a room or to the user. The gentle blues can help one to keep thoughts focused on the divine and remember that we aren't alone. Help is a prayer away.
Celestite is said to be a creative stone. It can be especially helpful for those who are working in the arts.
This stone is holds a frequency that allows deep peace. It's very useful in conflict resolution.