Despite what its name implies, there is no gold in Goldstone; in fact, Blue Goldstone is man-made glass infused with cobalt, manganese or chromium resulting in the deep, shimmery Blue Goldstone.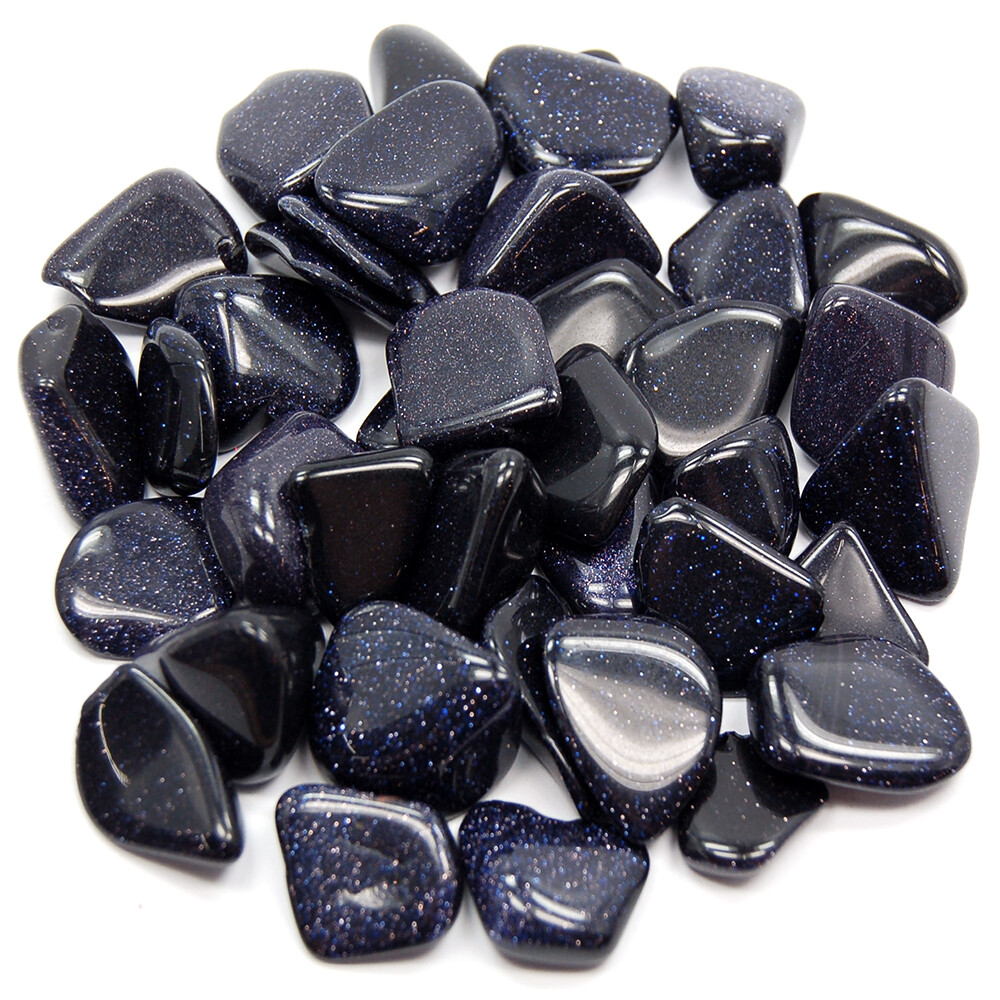 One story has Goldstone originally being created by French monks when alchemists were working towards creating gold. In time the secret of making it was lost.
Another story had goldstone being (re)discovered or recreated in the 17th century when Venetian glass maker Vincenzo Miotti was credited with the invention of goldstone. And, because glass is made from quartz sand (silica), Goldstone has found its way into the healing community.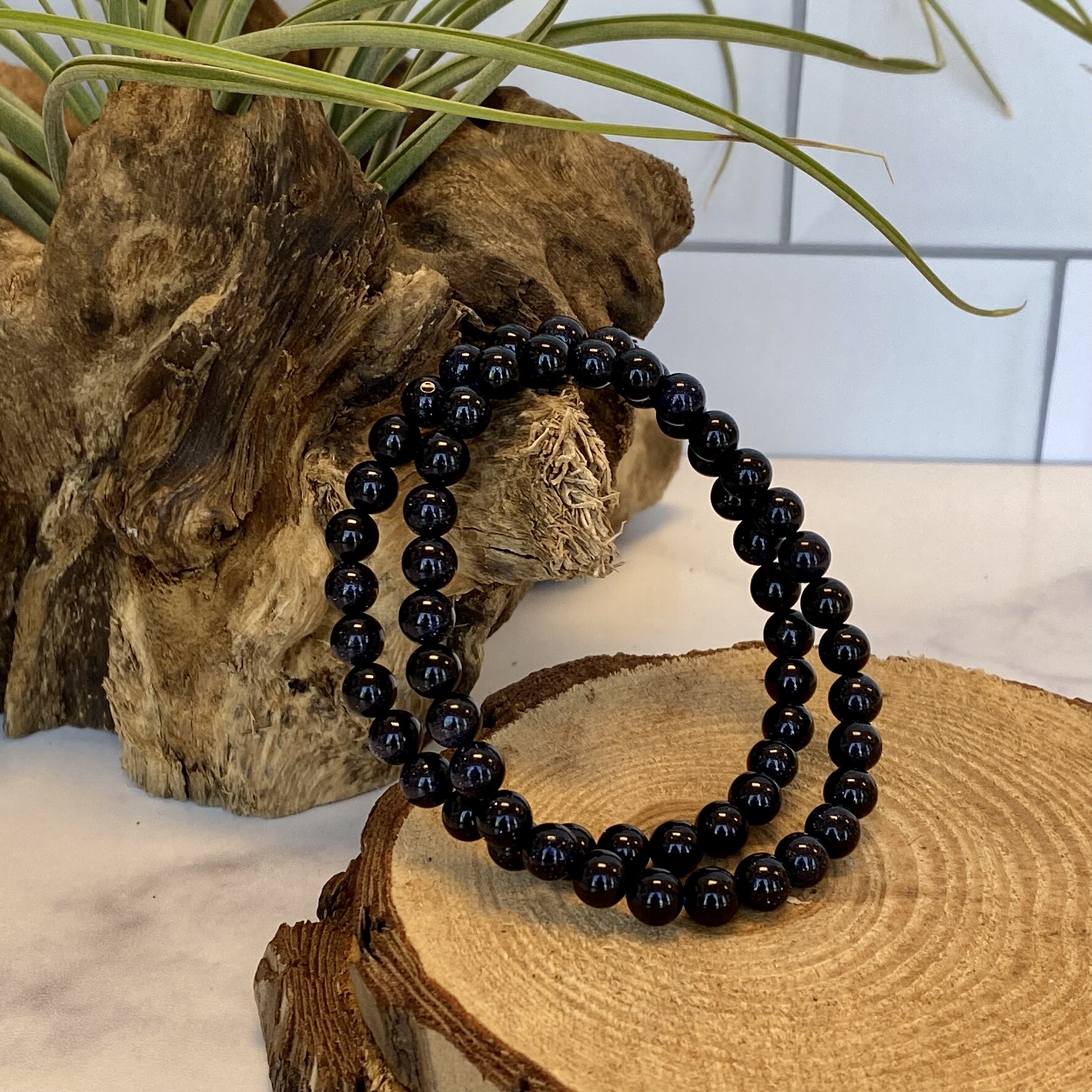 In crystal healing it is said to be the stone of confidence and ambition, encouraging motivation and drive. It has a positive attitude; it is an uplifting stone.
Blue Goldstone is incredible for helping to transmit healing energies, even from far away. Hold Blue Goldstone as you pray for someone else.

Blue Goldstone vibrates at the frequencies of new beginnings and balance.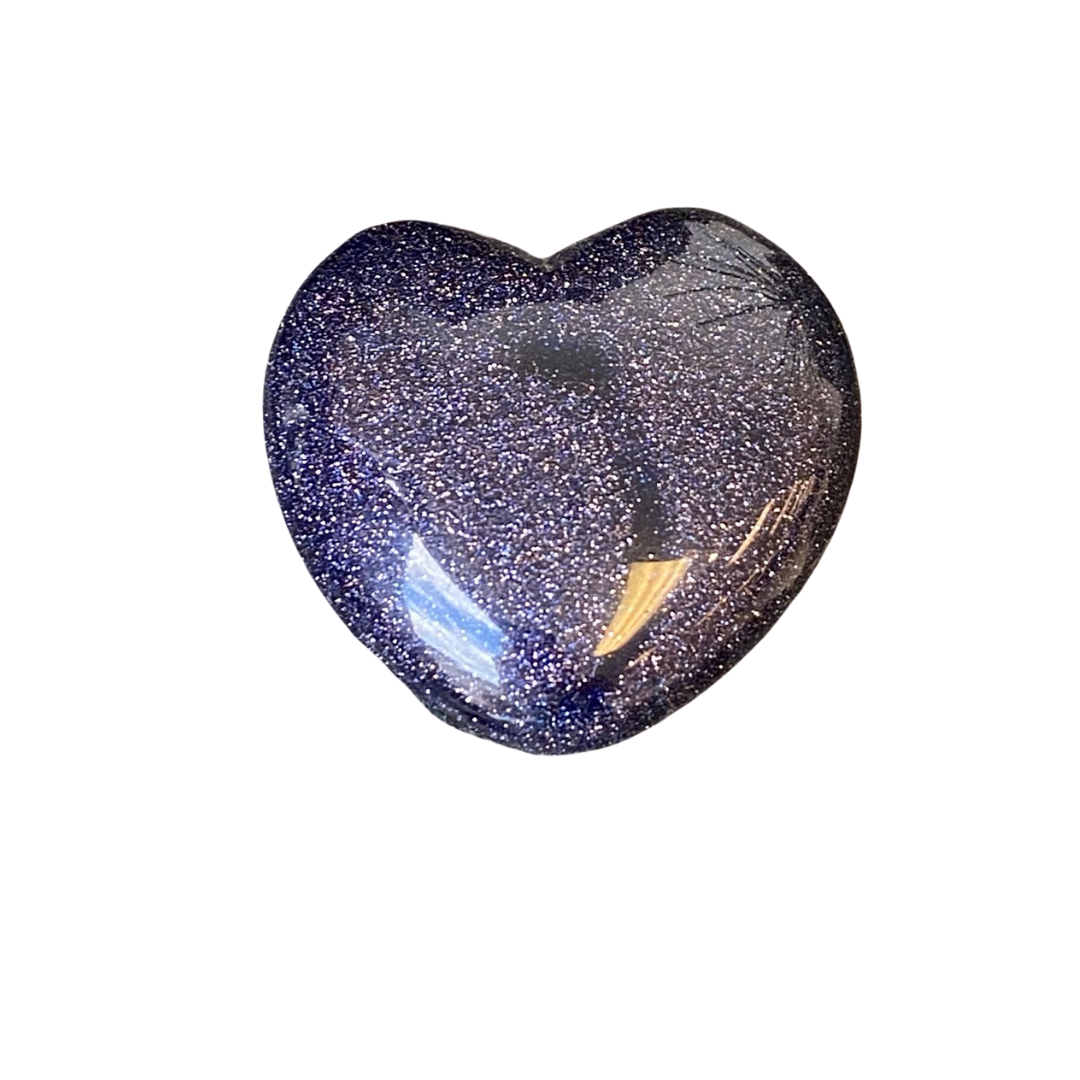 The color blue is associated with the Throat Chakra. It encourages us to express authenticity and no longer deny our truth.
Blue Goldstone is one of the best stones for Empaths, people dealing with hypersensitivity.
Protection
Ambition
Confidence
Uplifting
Abundance